Working as missionaries in order to share love and the gospel.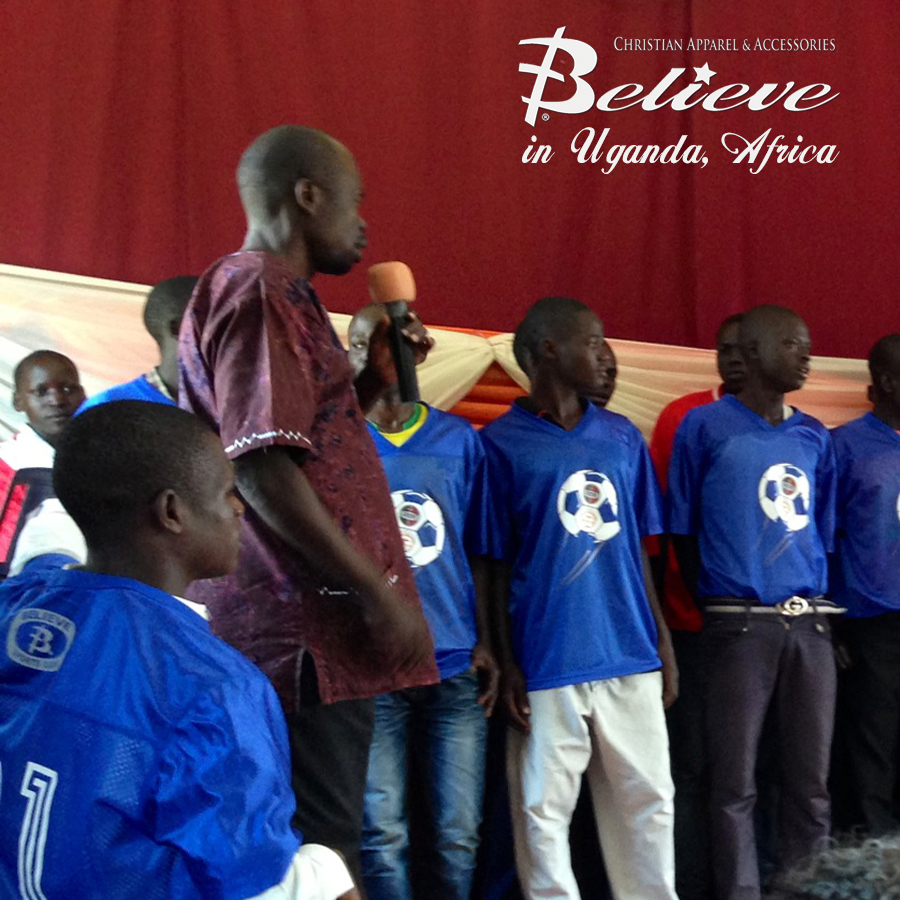 Love Our Community
Serving the community with love, passion and care. Artist and Designer BerniE. is the designer of Hope Park in Arlington, California.  He is committed as a Board Member of Arlington Business Partnership to make a difference in the community. Hope Park is a place where people can go to interact, meditate, pray and share the spirit of Hope.  BerniE. enjoys being part of a team that serves schools, businesses, community entities, and many others organizations throughout the Inland Empire.
Bless Our Bible School Outreach
Every year we support Missionaries who go all around the country to share the Gospel of Jesus Christ. Pictured here are the Boys & Girls  of our Hulu Community Church in Uganda, Africa.  They love to play soccer and Believe Christian Apparel & Accessories has designed and donated soccer jerseys for the children who come from far and wide to listen to the Gospel and play soccer.
Feeding The Homeless
Every Thursday we meet at 11:30 a.m. at Corona City Park, at 930 E 6th St, Corona, California.  There is Prayer, Serving food, conversation and  we serve lunch to those who come.
Women's Apparel
Proclaim to those surrounding you about God's Importance with attractive and stylish Believe Christian Apparel.
Men's Apparel
Represent in our stylish Sweaters, Jeans,  Tshirts and other Men's Wear embroidered with our Believe Logo.
Sports Gear
Inspire, Motivate and Encourage others to be Champions for Christ with our branded Believe Sports Gear; Varsity Jackets, Hoodies, Caps, Sports Shoes, Tshirts and more.
Accessories
Our Believe Textile lets you accessorize with a variety of items; from Scarfs, Jewelry, Tote Bags, Wallets, hats, keychains and more.
We are committed to helping you find the right path to spiritual development and ministry opportunities.
Please click the links below to access.


Address:
19069 Van Buren Blvd., Suite 114-212  Riverside, CA 92508
We would love to hear from you.